Introduction
You've taken the perfect photograph. Your dog's 'brows were on fleek and the natural ambience of the lighting was just perfect. The face he was pulling was both adorable and pensive… but how do you caption it?
Do you go with philosophical and inspirational? Do you partner it with something serious to take the edge off with your loveable photo? Do you write something hilarious?
And what will you call on your followers to do? Share a dog pic of their own? Or simply give a "like" to your delightful doggo?
It really is difficult to write the perfect caption. And the caption is just as important as the photograph. It can be the difference between being successful and being un-followed!
Which is why we've put together this extensive list of tips and tricks to get you writing great captions that promote engagement!
But why is it so important?
Put plainly, your caption could be the difference between your post being seen or not.
As we talked about in our previous post, the 2018 Instagram algorithm favours engagement. If your post gets loads of engagement, you'll be bumped up the news feed, possibly all the way to a coveted spot on the Explore Page! So, what you write and how you engage with your followers is really important.
It can not only tell the bits of your story that your images may not convey, but it can provide vital context and show off your personality and your brand's voice.
Whilst excellent visual content is always top of the list, writing good captions that actively entertain and encourage engagement should be a very close second.
8 things to consider when crafting the perfect caption
1. Knowing your audience
We know, this again. But it really is the underlying key to every good marketing strategy, inside and outside of Instagram.
Utilize the Instagram Insights feature on your business account to discover things about your audience like: gender, age, location, interested, other engagement. It's also important to pay attention to what sort of jobs and hobbies they have. That way, you can post content that will appeal directly to the majority of your audience.
You can decide how much context to provide, when to explain references further and the appropriate wording or use of emojis.
If the prospect of all that research seems daunting, Instagram managers like Growth Factor can do your analytics for you and find who best to aim your marketing strategies towards.
2. Your 'voice'
How do you want to appear to your potential customers? What values does your brand represent? Are you fun and outgoing? Or a little more serious?
Of course, Instagram isn't meant for total seriousness, so always try to show a little humour and enjoyment. But know what adjectives best describe your brand, create a complementary personality, and try to illustrate it all with your captions.
Instagram is a social platform on which you can really show off the more intimate and authentic facets of your brand and connect with your customers on a friendlier level.
3. Length and the first words
Length is a really important consideration. It's one to consider when thinking about what your brand's 'voice' is. Are you a storyteller? Or are you more prone to lightning-quick witticisms? What do your products lend themselves to?
For example, if your product is something technical or your niche is more obscure, you may get away with having longer captions that provide enough context. If your text adds value, go for it! But if you can, let your content speak for itself.
People scroll rapidly through their news-feed. Keeping it short and sweet is always recommended. Remember, the news-feed only shows the first three lines of your caption, that's 125 characters or less. Which brings us to our next point… the first words.
The first words need to capture your reader and inspire them to click that 'read more' link, if there's more to be read. They need to display your intent and, if there is one, your call to action (more on that further down).

4. Re-write. And re-write again.
Don't be afraid to take a bit of time over editing and re-writing your caption. We know that there is a certain time pressure when it comes to posting on Instagram, but the 2018 algorithm still favours engagement over chronology. And for engagement, you need great images and well-written captions.
Hands up who can't abide poor grammar and spelling!
Yeah, neither can we. With your brand splashed so publicly across social media for all to see (ie. judge), it's important to be the best you can be.
Having a fresh set of eyes glance over your words is always useful. Especially when you've stared at and re-written the same post eighteen times and the letters are beginning to look like random black, pixelated squiggles on your computer monitor (we've all been there). Get a friend to check it before you post it.
Cut unnecessary waffle – making your post as easy to read as possible is a priority.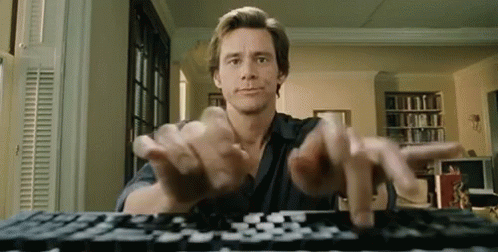 5. Calls to Action
Speak directly to your followers. Ask them a question.
It could be something as simple as a "like if you agree!" caption, or it could be a multiple choice on which of your products is their favourite one. Ask them to let you know in the comments.
You can also ask your followers for their opinion on something you've created, or something you plan to create. Get them involved with your brand on a personal level, by simply asking.
Of course, your content will need to be great before your first attempt. A tumbleweed blowing across an empty comment box just won't look great for your brand.
Maybe try presenting your followers with a nice, safe competition first time round. Offer something fabulous and ask them to like, comment and share to be in with a chance to win it!
6. Give a shout-out!
You might sometimes find that using trending images and re-purposed ones can help you to provide valuable content to your followers. Of course, you'll need to acknowledge where you got the content. Which is actually a great opportunity.
Not only is this a great way to build relationships with potential influencers and others in your niche, it is also expanding your reach. It is highly likely that some of those followers of the person or brand you tag will also engage with your content.
7. Use hashtags the right way
Hashtags can make or break your post and you should really spend a bit of time researching the best ones and how to make them work for your content. We've put together a list of some of the best hashtags for 2019 here.
A few things that are useful to know though:
The ideal amount is seven or less. (91% of top brands follow this!)
Use hashtags that are relevant to your niche
If you need to use a lot, try not to 'clutter' your caption. Instead try putting them in the comments below your post, or use asterisks or line breaks to separate them.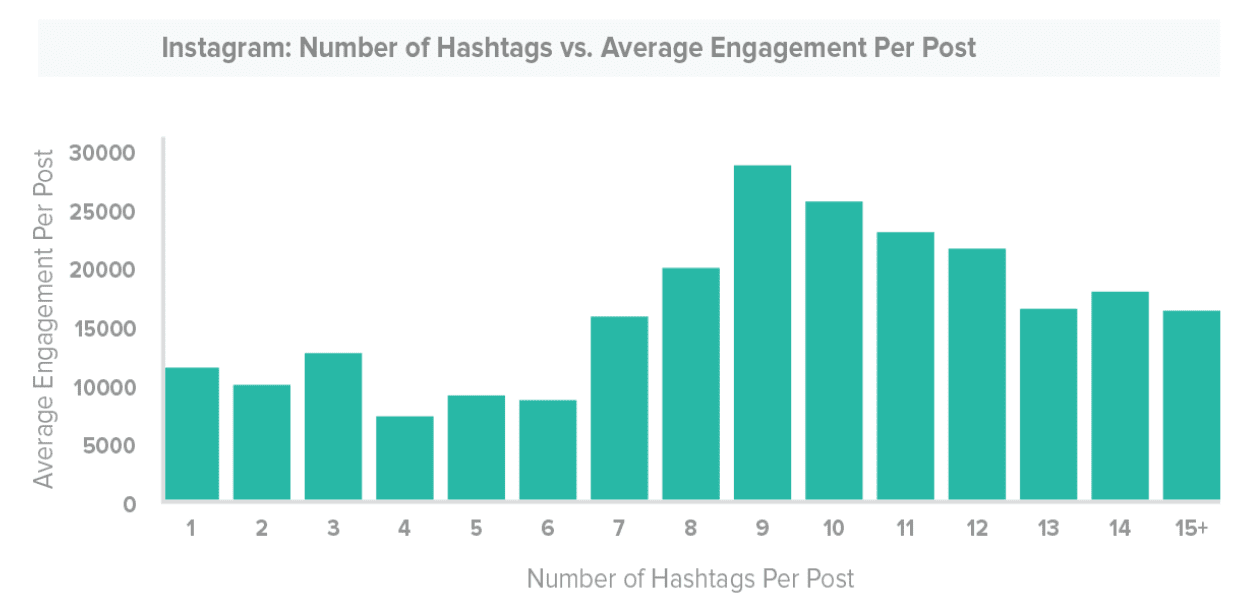 8. Use emojis
Emojis are increasingly popular across all forms of media. They can add context and stand in for full words. You can even create sentences from them, allowing you to keep your captions short and sweet.
They can also fashion humour, showcase your personality and draw in your followers' attention.
If you need some further and more solid inspiration, check out our post on the different types of captions and how to utilise them!
Don't forget to get it out there!
You can write the best caption possible and attach it to the most engaging content you've ever produced, but if no one sees it, it's a totally wasted effort. See our blog posts for inspiration on how to get your content seen. If you just don't have the time, have a look at our cost-effective solutions. It can be really tempting to just buy a one-off ad campaign to get your content out there fast. But the reality is, that once you stop paying out for subsequent campaigns, it's a tried-and-proven fact that your engagement will drop off almost instantly.
The dedicated team at Growth Factor do more than an ad campaign ever could and it can cost you much less in the long run, with far better results. To see Growth Factor's engagement packages (including ones to help you go viral!), check out our website.