Introduction
First impressions really do make all the difference. Think of your Instagram bio as your job interview, where you're answering your potential employer's questions. The people reading it will decide whether to hire you or not; be that as their beauty therapist, social media marketer or purveyor of the latest fashion. Your 'employers' are your potential customers.
Whether the customer is always right or not, you need to impress them enough to want to buy your products or services. Which is why you need the best Instagram bio you can write.
In this post we'll share our tips and tricks for writing an Instagram bio that will get you "hired"!
Instagram bio for business step #1 – Your name and SEO
If you're new to online marketing, the term 'Search Engine Optimisation" probably makes you cringe. And rightly so, as it's a whole new skill to learn. But fortunately, in this instance, you only need to know the basics. And that is, using the right words for your niche will get you noticed by Instagram's search function:
Use your actual company name, not your Instagram name
If anyone searches you on Instagram, they're likely to use your actual company name. Putting this in the "name" field in your profile will let people know you're actually you when they search for you! Your "name" and "username" are what is used when the Instagram search engine does its thing, so this is really important.
Add some specifics
Do you have something you do that is specific to your brand? Something special in your niche? For example, maybe your beauty products are 100% organic, or you have a qualification that makes you stand out in your profession. Add that (briefly) into your name too! Allowing the search engine to pick up on those important words (this is where SEO comes in), means that when people search for the thing they want to purchase, if your "name" includes it, you'll pop up in their search.
Be unique
Is there a way you can incorporate some humour into your name? Standing out from the crowd is the key factor. Especially in industries whereby there are a multitude of companies to choose from. If your name pops up in the search and makes the user chuckle, they're more likely to click on you!
Instagram bio for business step #2 – Special skills
You need to show off your skills, without being a show-off. Explaining what your brand does, and why you do it well is important. Especially if you already know what skill set or qualifications you have that could set you apart from your competitors.
If you have any hobbies or skills outside of your business that make you stand out, you should add them too. Are you a sky-diver in your spare time? Do you have a talent for creating excellent recipes?
Allowing your customers an inside view to who you are, as well as your brand makes for a much more personal and social experience. This is your chance to show off both your brand and yourself.
Instagram bio for business step #3 – Your bio link
This is an important step in your bio-writing process, and it's one that requires constant attention to keep it up-to-date. Why? Because Instagram only allows you one clickable link in your profile. So, you have to make it count.
Using this link to connect users to your blog or website is the obvious choice. But for those brands that provides services, rather than products, or for those who want to use the link as a way for users to interact with offers and campaigns, it can be a challenge.
Because Instagram's news feed isn't totally chronological, you could be directing someone to a link that you've already changed to something different. The best way to get around this, is if you are providing an offer or a webinar and directing people to your link through an Instagram post, citing "link in bio", pop down an end date/day. This way, users will know the link won't be available after a certain date.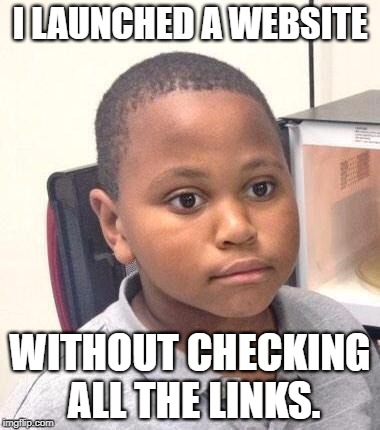 Instagram bio for business step #4 – Add your e-mail
The more contact details your customers have for you, the better. If a DM or a comment is missed and your customers need to contact you, they have another option.
Being available for your followers or influencers can really help to build those important, valuable relationships to drive up engagement on your account.
Instagram bio for business step #5 – Use the right words
We're back to SEO in this step. Although it doesn't provide the search benefits that using key words in your Instagram bio "name" section provides, it's still important.
Using key words from your industry or niche is not only important to identify what you do and what you provide but can help with consistency. Knowing what words your customers will identify with and their values can help you to connect with them this way. It will allow your potential customers to know your relevance to their needs as well.
Even better, doing your research and having a constantly updated list of your keywords close to hand will help with writing your Instagram bio and your future captions.
Struggling with writing great captions? Check out our post on caption writing and the best ones to use!
Instagram bio for business step #6 – Humour, entertainment and creative flair
Whilst it is like attending an interview in that you have to show off your skill set and persuade people to want to "hire" you for your products or services, it's also not a very formal platform.
Unlike a LinkedIn profile, Instagram is informal, fun and social – even for businesses. It's a big part of its attraction for social media marketing. It's a platform where you can show off your creative side and your personality. Your Instagram bio should reflect this, just as much as your content does. So, write well and show off your best self!
Some other, practical ways to do this include:
Line breaks and spaces – Having large chunks of text can be off-putting, so break it up a bit! (It is worth noting that this only works if your users are viewing Instagram on their mobile though.)
Using emojis – They're fun and playful and can also serve to break up large chunks of text to make it more easily digestible.
Change your font – Whilst not as popular as it once was, it's still a great way to stand out and get a more playful feel.
Instagram bio for business step #6 – Some final tips
There are a few other things that it's wise to include in your Instagram bio:
Your brand hashtag – Make this available for your followers to get into the habit of sharing it and aid in driving engagement and expanding your following.
Call-to-action – Use something like an event or web-page sign-up or even a promotion that directs followers to your website.
Location – If you have a physical place of business, let followers know where they can find you in person!
Business hours – Does your physical store open between certain times? The more information you can squeeze into your Instagram bio, the better.
Need some help in managing your Instagram business account? Get started today with one of Growth Factor's comprehensive packages. We do everything from scheduling your posts to growing your account organically!